Stay cool in your own custom fiberglass swimmingpool!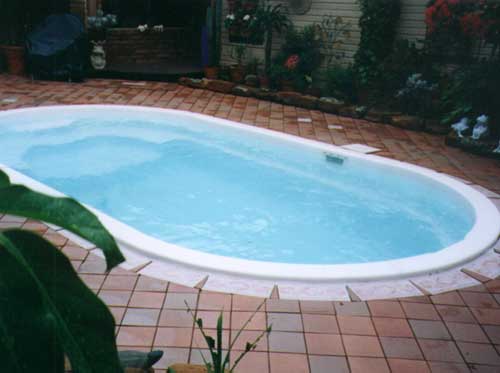 The Wichita is a superb choice for water aerobics. The constant depth gives you an option of swimming pool or the addition of swim-jets for a "swim machine" effect. The Wichita will fit almost anywhere so check with American Fiberglass Pools before you let easements and building lines ruin your dream of pool ownership.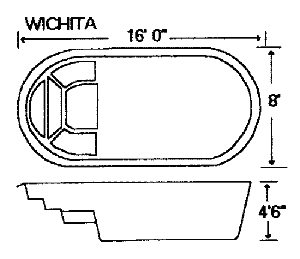 Sundown Pools sells and installs long lasting low maintenance fiberglass swimming pools for less.
CALL (918) 663-2727
Quality fiberglass swimming pools you can afford by Sundown Pools.
---
Sundown Pools, Inc.
4573 S. 102nd East Avenue
Tulsa, OK 74146
Contact Us
CALL (918) 663-2727
---
Copyright © 2000 - 2010 This site developed by AmeriNet Internet Services in conjunction with San Antonio Area Community Web Pages

Web Design and Hosting by