Stay cool in your own custom fiberglass swimmingpool!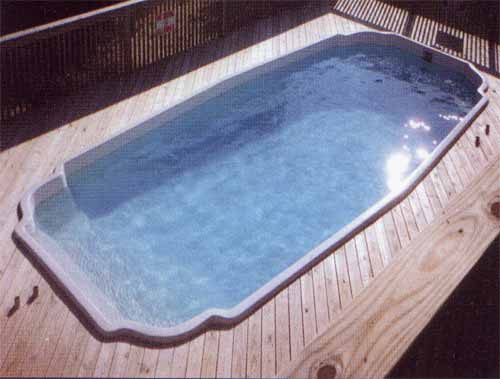 The San Antonio has the gentle curves, the meandering elegance of the river for which it is named. One of the all time top selections of Sundown Pools customers, truly a prevailing choice in design for the aristocratic pool buyer. The stairs on the San Antonio cover the entire width of the shallow end, the second stair can also be used as a bench for the lounging to be expected by the relaxing pool owner. As well, there are two seats on the deep end walls to accommodate the rest of the family.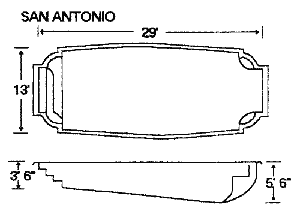 Sundown Pools sells and installs long lasting low maintenance fiberglass swimming pools for less.
CALL (918) 663-2727
Quality fiberglass swimming pools you can afford by Sundown Pools.
---
Sundown Pools, Inc.
4573 S. 102nd East Avenue
Tulsa, OK 74146
Contact Us
CALL (918) 663-2727
---
Copyright © 2000 - 2010 This site developed by AmeriNet Internet Services in conjunction with San Antonio Area Community Web Pages

Web Design and Hosting by