Stay cool in your own custom fiberglass swimmingpool!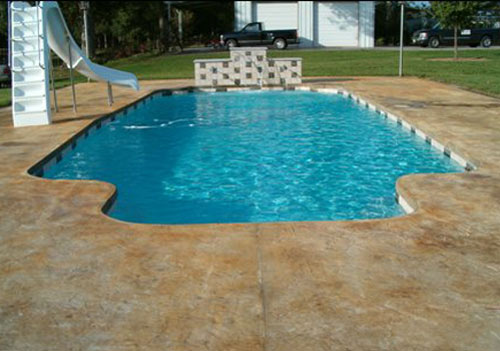 A New Model Now Available Exclusively in this area from Sundown Pools. This is truly one of the largest fiberglass pools available in the world. With inside dimensions a true 18 ft. x 42 ft., you will have lots of room to swim, perform water aerobics, swim laps, and enjoy a cool dip during the long, hot, humid, summertime. No other fiberglass pool available offers you over 710 sq. ft. of pure uninterrupted aquatic enjoyment. Just like the river of its name, the Guadalupe will offer you a lifetime of gentle water induced relaxation.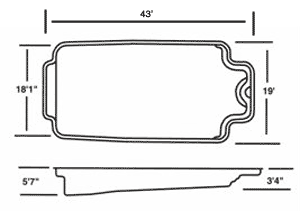 Sundown Pools sells and installs long lasting low maintenance fiberglass swimming pools for less.
CALL (918) 663-2727
Quality fiberglass swimming pools you can afford by Sundown Pools.
---
Sundown Pools, Inc.
4573 S. 102nd East Avenue
Tulsa, OK 74146
Contact Us
CALL (918) 663-2727
---
Copyright © 2000 - 2010 This site developed by AmeriNet Internet Services in conjunction with San Antonio Area Community Web Pages

Web Design and Hosting by